Workers Compensation in NSW
A Guide for Employers of Exempt Workers (Police, Paramedics & Firefighters)
---
Our new online Turks Guide to Workers Compensation in NSW for Employers of Exempt Workers enables you to search, navigate and reference up-to-date information in relation to workers compensation laws in NSW that apply to exempt workers (Police, Paramedics & Firefighters).

The online Exempt Workers Guide is a value added service developed exclusively for our clients and available via the Turks Online Publication Hub.

To obtain access, please register your details below.

We hope you enjoy!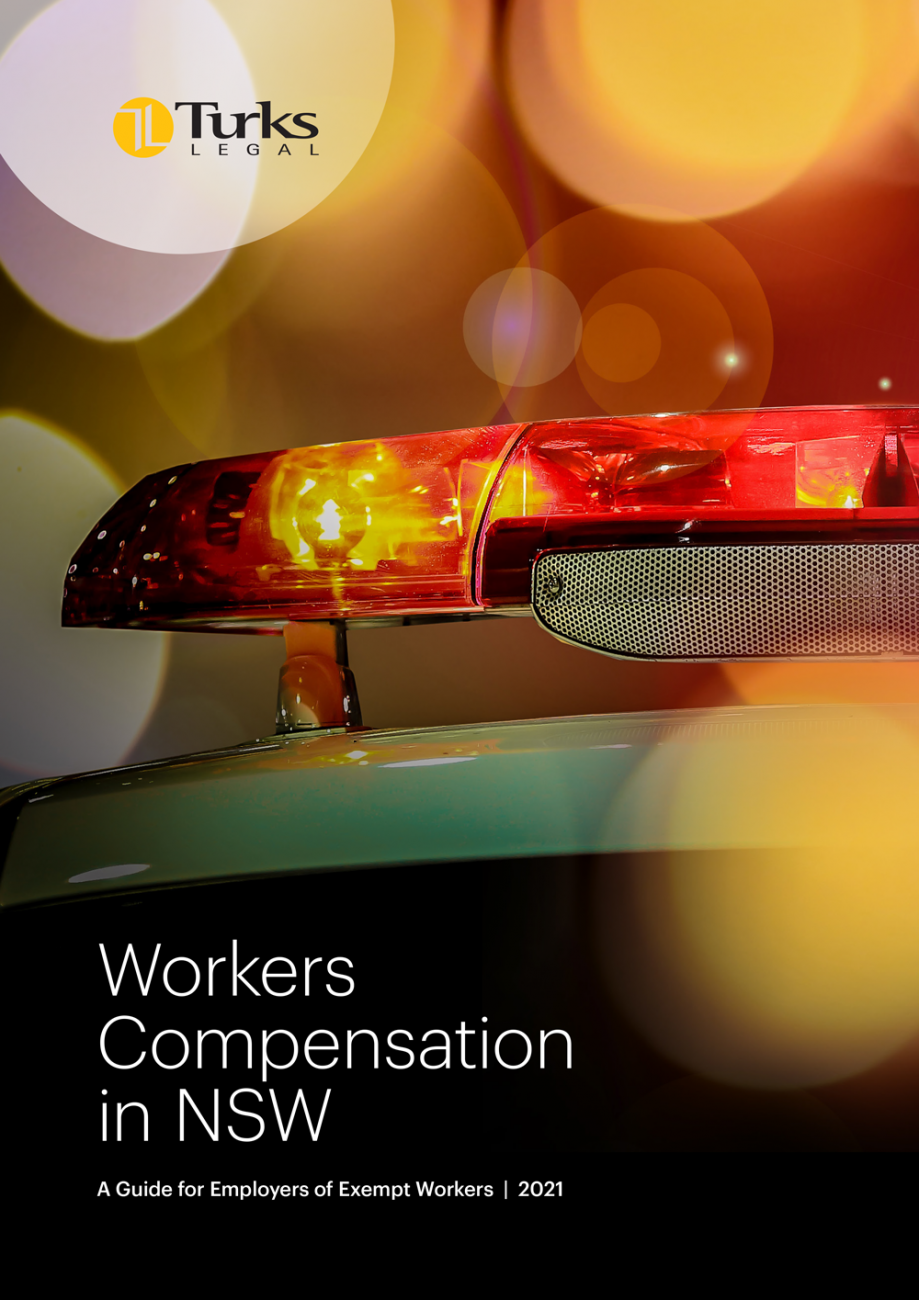 ---
If you are interested in hard copies of this publication, please email the TurksLegal Marketing Team at clientcare@turkslegal.com.au